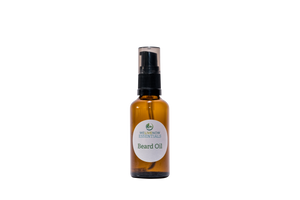 Men are extremely proud of their beards. They have become almost an essential accessory that they need to take care of and ensure they are always looking good. 
Our Beard Oil is often referred to as "your barber spa in a bottle" , and is going to become a bathroom staple in your beard care routine. 
This carefully selected combination of oils have been designed to moisturize the skin under your beard which will stimulate hair growth while conditioning your beard to ensure it is always looking good. Mixed with Pure Essential oils and sunflower oil, it smells so delicious you may want to carry a bottle in your pocket for an extra mid day treatment.