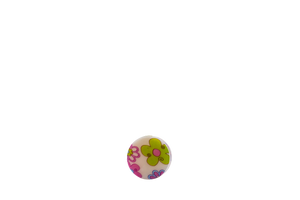 A Soothing Chamomile and Spearmint vegan lip balm. 
A soothing, sweet smelling Chamomile and Spearmint infused vegan all natural lip balm made with organic non toxic products. This lip balm is perfect for when your lips are too dry, cracked or irritated to wear lipstick. 
Our lips are the thinnest part of our skin and often subjected to harsh elements that can dry them out,infect them or cause them to become cracked and irritated. 
Lip balms are a daily staple that everyone should be carrying. 
These all natural non toxic balms are so good and so cheap you will want to buy them all. You will want to stash these cute lil containers everywhere so you can easily add a slick of moisture when needed to your lips. 
These vegan lip balms have been created using all natural non toxic ingredients. We use Chamomile oil to soothe, reduce inflammation and irritation, and Spearmint oil to soothe , cool and refresh. These pure essential oils are blended with Olive Oil, Organic Coconut Oil, Candelilla Wax, Sweet Almond Oil, Avocado Oils, Vitamin E to ensure your lips remain hydrated, nourished and protected all year round. 
Hot application tips 
Mix this with a lil of your fave lip colour 

Add a slick of this balm to your lips 

Enjoy this soothing, sweet smelling natural looking lip tint.